Back to CLB Partners Blog
Highlights from Governor Murphy's Budget for 2022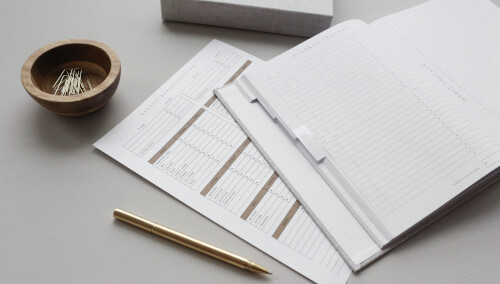 Highlights from Governor Murphy's Budget for 2022
Written by Jonathan Boguchwal, Partner, CLB Partners
New Jersey Governor Phil Murphy recently presented the Fiscal Year 2022 NJ state budget, "Investing in a Stronger, Fairer, and More Resilient Post-Pandemic New Jersey." This will be Governor Murphy's fourth and final budget before the November general election where the entire legislature, along with the governor, will be on the ballot.
The legislature now takes center stage in the process and is beginning their budget hearings to review the proposal and, ultimately, make changes to it that will reflect legislators' policy priorities and further discussions between the State Senate and Assembly and Governor Murphy. Additionally, recent federal stimulus legislation will further impact the final budget as lawmakers and the administration determine what needs were met, where funding can be shifted, and where further investment is required.
As this next phase of the process begins, let's take a look at where we currently stand in Governor Murphy's proposal.
The proposed FY 2022 budget of $44.8 billion primarily focuses on a recovering New Jersey economy post-pandemic and is more than $10 billion higher than the FY 2021 budget. The original FY 2021 budget was $32.7 billion, although that was only for nine months after the State's three-month stopgap budget expired.
The last year has presented trials and tribulations for all New Jerseyans, and Governor Murphy's budget does an excellent job at trying to make life a little bit easier for us all. Continue below for a closer look at some of the key budget issues.
COVID Recovery
Governor Murphy's budget includes an economic growth initiative that he hopes will boost economic recovery across New Jersey communities. The roughly $200 million investment initiative includes:
$100 million allocated from the recently passed Economic Recovery Act Main Street Recovery Finance program
$25 million for the Economic Development Authority's lending programs such as Premier Lender and Microbusinesses for NJ small business support
$20 million for the New Jersey Redevelopment Authority's Urban Site Acquisition Fund and Redevelopment Investment Fund
$15 million to modernize permit processes across state and local agencies
$13.5 million for the Department of Transportation's Local Aid and Economic Development Grants, including the Transit Village, Safe Streets to Transit, and Bikeways programs
$10 million for the Economic Development Authority's Black and Latinx Seed Fund initiative
$6.5 million to expand New Jersey's Department of Community Affairs Neighborhood Preservation Program and Main Street New Jersey
$5 million for the Department of State's Business Marketing Initiative
$3.2 million for the Commission on Science, Innovation, and Technology
$1 million for the Economic Development Authority's NJ Ignite
$500,000 to double funding for the Economic Development Authority's Small Businesses Bonding Readiness Assistance program
Record Funding for Education Issues in New Jersey
The FY 2022 NJ state budget includes the highest school funding level in history, on track for Governor Murphy's promise to fully fund the school funding formula and target other education issues in New Jersey. The proposed budget includes:
Increasing the school funding formula by $578 million, ensuring that the next two steps of the path to total funding are taken
$25 million in additional funds for Extraordinary Special Education Aid
$50 million to create a new Stabilization Aid program
$75 million to fund a new Capital Maintenance and Emergent Needs program
Pre-K through 12
When it comes to funding for Pre-K through 12, Governor Murphy wants to expand the State's investment in children at this age, as it has shown to produce a seven-fold return on investment.
Governor Murphy's budget expands the state investment in Pre-K by $50 million, including $26 million for new programs. To prepare for this expansion, the Department of Education has already approved over 6,500 preschool seats in over 100 new districts, with 1,800 seats in 25 new districts expected.
Higher Education
Governor Phil Murphy stated, "…we must ensure greater access to a higher education that can be both a capstone educational achievement and a stepping stone to even greater success." This budget would reduce some of the education issues in New Jersey and make higher education more attainable for more New Jersey families and assist colleges by:
Adding $50 million to fund The Garden State Guarantee, which provides two years of free college or university tuition at a four-year institution to students with household incomes of $65,000 or less
Investing $27 million in Community College Opportunity Grants, which provide tuition-free community college for eligible students
Advancing the Educational Opportunity Fund (EOF) through an investment of $51.8 million, an increase of $2.8 million, which will cover the identifiable undergraduate student capacity needs for the academic year for the first time
Increasing aid to community colleges by an additional $5 million
Full Pension Payment for New Jersey (A year early)
When he was on the campaign trail, New Jersey Governor Phil Murphy promised public employees that he would fully fund pensions, and he is making good on his promise. The FY 2022 budget includes a $6.4 billion payment to meet the goal of contributing 100% of the Actuarially Determined Contribution (ADC) to New Jersey's pension system.
The full payment comes a year earlier than expected, as Governor Murphy's initial goal was to fund the pension plan 90% in 2022 and then 100% by 2023. Experts estimate that moving up this timeline will save New Jersey taxpayers $861 million over the next 30 years. If the legislature supports this budget item, it will mark the first time since FY1996 that the State has made a full contribution.
Transportation
Governor Murphy has made transportation and infrastructure investment a key priority of his administration. Recent announcements include $190 million for renovations to Newark Penn Station, a $250 million plan to overhaul the Walter Rand Transportation Center, moving forward on the "Innovation Challenge" to ensure the Meadowlands continues to be a world class event destination, and NJ Turnpike and Garden State Parkway improvements.
Governor Murphy's budget delivers $2 billion for the State Transportation Capital Program. This investment includes $1.24 billion in State and local highway and bridge projects, and another $760 million for New Jersey Transit capital projects.
Total investment in New Jersey Transit is 9% higher than the previous budget with a total of $2.65 billion going towards it. Operationally, the goal of reducing the capital fund to operating fund transfer, which has become a standard practice at the agency, has been reduced by approximately $100 million in the budget proposal.
New Jersey Transit will not see a fare increase for the fourth consecutive year despite train ridership declining by approximately 75% and bus ridership declining by about 50% because of the pandemic.
Clean Energy
The governor has allocated $200 million for the Offshore Wind Port in the FY2022 budget to jump start this burgeoning industry as New Jersey positions itself to be the east coast leader in this field.
Healthcare
Healthcare funding is significant in the FY2022 budget, and New Jersey is making headlines for Governor Murphy's decision to allocate $20 million to make sure all kids have health coverage. Currently, there are approximately 80,000 uninsured children in New Jersey that this new allocation would cover, which also helps with the reopening of schools and keeping New Jerseyans safe. Other significant healthcare investments in the proposed budget include:
$4.7 billion in state funding for NJ Family Care to provide health care coverage low-income residents
An additional $25 million to NJ Health Plan Savings subsidies (GetCoveredNJ)
Raising the income threshold by $10,000 for the Pharmaceutical Assistance for the Aged and Disabled and Senior Gold programs (helping over 20,000 seniors)
$19 million to support the new Reproductive Health Care Fund, which will cover costs for contraceptive, prenatal, labor, and delivery care for those without access to medical assistance
$19.5 million for Family Planning Services
$8.5 million to expand Medicaid coverage for postpartum care to a full year
$2 million to create a new pilot program to support rental assistance for expecting mothers
Increased funding for the state's hospitals
Helping New Jerseyans and the Economy
Governor Murphy's budget proposal is extensive and the formal budget summary totals 107 pages alone. Other budget items include:
Up to a $500 rebate to over 760,000 couples and individuals with qualified dependents
Making the Child and Dependent Care Credit refundable and expanding eligibility
Expanding eligibility for the Earned Income Tax Credit to roughly 70,000 senior citizens without dependents who earn less than $15,980 after-taxes annually
$20 million for the Housing and Mortgage Finance Agency's Down Payment Assistance Program, which will provide nearly 2,000 mortgages for first-time homebuyers
Expanding the Veterans' Property Tax Deduction to those who served in peacetime
$200 million for current Schools Development Authority (SDA) projects
And more can be found in the full detailed budget document that is 584 pages in length
State Budget Strategies
The FY2022 budget proposed by New Jersey Governor Phil Murphy has record levels of funding for NJ small business support and New Jerseyans recovering from the tumultuous year we have experienced due to the pandemic. You can read the complete FY2022 budget brief here.
CLB Partners understands that fighting for state funding or preventing a cut can be the difference between a program or company surviving or failing. We help our clients develop strategies that start months before the state budget is signed. We reach the right decision-makers on a client's behalf, formulate requests, organize supporting coalitions, engage elected officials to sponsor and promote their request, and fight to make sure their funding, policy initiative, or project is included in the final budget. Click here to contact us about working on getting your priorities included in the budget.