Back to CLB Partners Blog
How Nonprofits in New Jersey Can Learn From COVID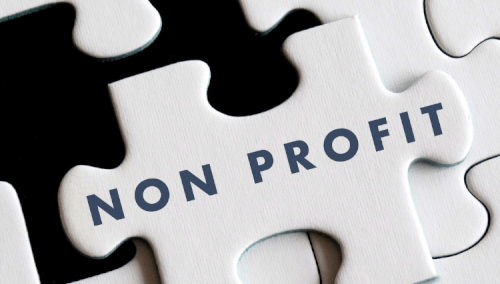 It's impossible to find an industry or sector that COVID did not impact in one way or another, and nonprofits in New Jersey and throughout the country were no different. COVID exacerbated the need for essential services, overwhelmed nonprofit employees, and created new fundraising challenges for nonprofits.
In light of these unfortunate circumstances, now is an opportune time for nonprofits to seek assistance. As tens of thousands of organizations clamber to speak with their elected officials and fight for their share of resources, a strategic government relations firm can help you navigate the complexity of the status quo.
Read on to learn how nonprofits in New Jersey are pivoting – and how CLB Partners can help your organization fight through this plight.
Nonprofits in New Jersey
Nonprofits in New Jersey struggled just like in the rest of the country, with more than ¼ reported having to lay off or furlough staff in 2020. And when recently asked what issues presented the most significant challenges to their organizations, nonprofits in NJ responded with financial uncertainty (49%); the need for better branding or communications (44%); the need for a stronger board (36%); COVID-19 recovery (35%); increased demand for program services (32%); the need for strategic planning (28%); the need to improve diversity/equity/cultural competence (25%); increased benefits/insurance costs (25%); and, the inability to afford enough good staff (25%).
As we move toward recovery and the burdens caused by COVID begin to ease, the nonprofit community must focus on minimizing the challenges faced as they plan for the future.
Focusing on nonprofit employees
As the backbone for many essential services that continued to operate throughout the pandemic, many nonprofit employees had to decide between showing up for work or risk losing their job. They were caught between fear and anxiety for their own families and the families that their organization served.
And as we return to a sense of normalcy – employers need to prioritize the emotional and psychological health of nonprofit employees, just as they would the logistical and operational planning. The Harvard Business Review has compiled a list of five things employers can do to help employees adjust to the new norm.
Make employee well-being your top priority.
Share accurate, timely, and transparent information.
Take swift action to implement recommended public health measures.
Teach leaders, managers, and colleagues how to support employees.
Offer flexibility.
Great nonprofits and the importance of stabilization
Even nonprofits in optimal financial health pre-pandemic have had to face new challenges and difficulties resulting from COVID. It's almost impossible to fully prepare for a situation like the one we are currently facing; however, a great nonprofit can position itself to weather out the storm.
First, a nonprofit should rethink any thoughts of expansion before they are financially and operationally stable. You may think you are ready to expand your operations to a new city, but what if you lost your biggest donor? Nonprofits should take the time to reassess the needs of their target population and expand slowly.
Second, a great nonprofit should get its funding from a range of sources. That way, if you lose one, it's not as detrimental. As we have seen with the pandemic, even promised government funding could be paused or decreased if the circumstances are dire. An example of a super diversified budget could look something like this:
10% sponsorships
15% grants
16% events
18% direct appeal
20% monthly giving
21% major gifts
Last but not least, a great nonprofit should have a financial reserve that can last a couple of years. A survey conducted by the Nonprofit Finance Fund found that less than 25% of nonprofits had more than six months of cash in reserve, and a majority reported having less than three months on hand.
Fundraising challenges for nonprofits
There have always been fundraising challenges for nonprofits, even long before COVID. Nonprofits don't usually have a steady and guaranteed stream of funding, which means they have to seek out new funding opportunities constantly.
COVID has introduced a new slew of fundraising challenges for nonprofits as donors and organizations both face a pandemic and a recession. Private donors are now facing their own financial vulnerabilities. The philanthropic sector is overburdened with asks. In-person events have all but disappeared, forcing organizations to adapt to a new virtual reality. Despite these hardships, great nonprofits have come up with creative ways to adapt.
Operating grants for nonprofit organizations
If grants and government funding were not a regular component of your revenue stream before COVID, that should definitely be a change. Organizations, government entities, private companies, and even other nonprofits give away money in the form of operating grants for nonprofit organizations. If you don't apply, the only people you hurt are the people you serve.
Nonprofits in New Jersey should always be on the lookout for operating grants for nonprofit organizations on the federal, state, and local levels. And although many funders award grants at a specific time of the year, many have temporarily changed their process to fulfill the needs left by COVID.
Websites such as the State of New Jersey, the Center for Non-Profits, the New Jersey Council for the Humanities, and the Council of New Jersey Grantmakers are excellent places for charities in NJ to start searing for operating grants for nonprofit organizations.
Fundraising articles
It's important to always be on the lookout for new best practices, from online fundraising and the retention of nonprofit employees, to available operating grants for nonprofit organizations.
Great nonprofits constantly share their stories with relevant publications, so you should always be on the hunt for ideas, tips, and fundraising articles. This article is an excellent example of advice from experts.
New Jersey Lobbyist
If your organization is looking for some help with state funding. CLB Partners has you covered. CLB Partners understands that fighting for funding can be the difference between your program or organization surviving or failing. We reach the right decision-makers on a client's behalf, formulate requests, organize supporting coalitions, engage elected officials to sponsor and promote their request, and fight to make sure their funding, policy initiative, or project is included in the final budget.