Back to CLB Partners Blog
Update: NJ Legalization of Adult-Use Cannabis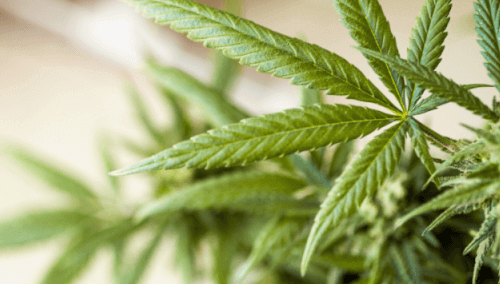 Written by Jonathan Boguchwal, Partner, CLB Partners
Since New Jersey voters approved the November 2020 ballot measure to legalize NJ recreational marijuana for adult-use; the legislature passed the law to legalize it and Governor Phil Murphy, Senate President Stephen Sweeney, and Assembly Speaker Craig Coughlin have selected their picks for the Cannabis Regulatory Commission which will be entrusted with overseeing the medical marijuana program and will regulate the new adult-use marketplace.
Timeline of NJ marijuana news
Update on New Jersey marijuana laws
On February 22, 2021, Governor Phil Murphy signed three bills that effectively changed the legal status of marijuana in New Jersey. The three NJ marijuana laws went into effect as soon as they were signed and are outlined below.
Assembly Bill 21: New Jersey Cannabis Regulatory, Enforcement Assistance, and Marketplace Modernization Act
This law is historically significant because it officially legalizes regulated cannabis for adult-use. However, it's important to note that this law does not suddenly make it legal for adults to use marijuana in New Jersey. In fact, the type of marijuana this law legalizes, regulated cannabis, does not even exist yet.
Regulated cannabis is cannabis that is regulated by the state on how it is grown, who can grow it, how much you can purchase, how much it is taxed, who can consume it, where it can be consumed, who can sell it, etc. New Jersey is still in the process of setting up these regulations and creating the recreational cannabis marketplace for adult-use.
Assembly Bill 1897: Marijuana decriminalization
This law primarily focuses on civil and criminal justice reform relating to marijuana by establishing more lenient penalties for those caught distributing or possessing it illegally. It also decriminalizes possession of small amounts of marijuana and hashish.
Senate Bill 3454: Clarifying provisions
This law clarifies specific provisions regarding marijuana and cannabis use and penalties for individuals under 21 years old who are found to be in possession.
On March 26, 2021, Governor Phil Murphy signed his fourth NJ marijuana law to date this year. The bill, Assembly Bill 5472, further clarifies penalties for minors who are caught using or are in possession of cannabis, marijuana, hashish, or alcohol. For example, this NJ marijuana law outlines that, "for a first violation, a written warning issued by a law enforcement officer to the underage person and, if the underage 21 person is under 18 years of age, a written warning issued by a law enforcement officer to the parent, guardian, or other person having legal custody of the underage person."
New Jersey marijuana legalization and the role of the Cannabis Regulatory Commission (CRC)
When New Jersey first legalized marijuana in 2010 for medical purposes, the Department of Health was tasked with creating and regulating the medical marijuana program, which they did, under the Division of Medical Marijuana.
The authority over the medical marijuana program will now be transferred to the Cannabis Regulatory Commission(CRC). The CRC will also provide oversight and regulation for the creation and implementation of the adult-use recreational cannabis marketplace. Specifically, the CRC will award licenses, decide on the size of the market, choose the start date for NJ recreational marijuana sales, and regulate the industry, including, among many items, ensuring product safety and upholding equity as a hallmark of the industry. The CRC will also give Governor Murphy and the New Jersey Legislature recommendations on how to allocate tax revenue.
Governor Phil Murphy stated that the CRC would "act to ensure that the marketplace for adult-use recreational cannabis is equitable, fair, and inclusive of all communities." Underscoring this point is the CRC logo itself, with the words "equity" and "safety" prominently displayed.
Meet the members of the CRC
Dianna Houenou, Chair, Cannabis Regulatory Commission
Governor Phil Murphy has called Houenou "a true rock star." As Chair, she works with other members of the Commission and the Executive Director to successfully stand up and operate New Jersey's first agency to regulate the adult-use cannabis market.
Houenou is a Trenton resident, a cannabis legalization advocate, and most recently served as a senior policy advisor and counsel to Governor Murphy.
Houenou first came to New Jersey four years ago to work with the ACLU and oversaw their 'New Jersey United for Marijuana Reform' coalition.
Dianna earned her B.A. in Chemistry and Afro-American Studies from the University of North Carolina at Chapel Hill and her J.D. from the University of North Carolina School of Law.
Samuel (Sam) Delgado, Commissioner, Cannabis Regulatory Commission
Delgado is a retired Vice President for Verizon New Jersey. During his 21 years with the company, he held various positions in human resources, corporate procurement, and government affairs. He is also a respected and retired Marine Corps Reserve Combat Communications Officer with 20 years of experience, having served during Operation Uphold Democracy (1994-95) in the Republic of Haiti.
Delgado is a current member of the American Red Cross NJ Regional Council and the Board of Trustees and Regents of Felician University. He is a founding board member of the Statewide Hispanic Chamber of Commerce of New Jersey and previously chaired "New Jersey 4 Puerto Rico Relief."
He is a 1978 graduate of Marist College with a degree in Political Science and was one of the original "Marist Poll" student pollsters under Professor Lee Miringdoff, Ph.D.; a graduate of the Marine Corps Basic School in Quantico, Virginia; and, a 2004 Lead New Jersey Fellow. Delgado is married to Assemblywoman Yvonne Lopez, New Jersey's 19th Legislative District, and lives in Perth Amboy, New Jersey.
Krista Nash, Commissioner, Cannabis Regulatory Commission
Born and raised at the Jersey Shore, Nash most recently served as the Director of the PROMISE Program with Volunteers of America Delaware. In this role, she worked to meet the unique needs of individuals exiting the criminal justice system with co-occurring disorders.
Nash is a Licensed Social Worker in the State of New Jersey and has devoted her career to social justice initiatives, particularly working with formerly incarcerated individuals who struggle with homelessness, substance use, and mental health disorders.
Krista received her bachelor's degree in Social Work from Rutgers University and earned her master's degree in Social Work from the University of Pennsylvania.
Maria Del Cid-Kosso, Commissioner, Cannabis Regulatory Commission
Maria Del Cid-Kosso is a longtime New Jersey resident, born in Guatemala and raised in Plainfield, NJ. Most recently, she was the Director of Policy and Legislative Services at the New Jersey Department of Health (NJDOH). She has worked tirelessly responding to the COVID-19 pandemic and leading strategic communications on statewide vaccination efforts.
At just 23 years old, she became the Chief of Staff to the late New Jersey Assemblyman and Speaker Pro Tempore, Jerry Green. Additionally, she has strong political roots in Union County, where she was the Director of the Hillary 2016 Campaign Headquarters in Plainfield, ensuring that Black and Latinx communities exercised their right to vote.
Maria earned her Associate Degree in Psychology at Union County College and graduated Summa Cum Laude from Seton Hall University with a bachelor's degree in Psychology and Political Science. She also holds a master's in Public Affairs and Politics from the Edward Bloustein School, Rutgers University.
Del Cid is a proud military spouse and currently lives in Union Township with her husband.
Charles Baker, Commissioner, Cannabis Regulatory Commission
Baker currently lives in Essex County and is a native of Passaic City. Most recently, Baker served as a Constituent Advocate and Projects Specialist to New Jersey United States Senator Cory Booker for four years, managing various policy areas, including criminal justice reform and cannabis and consumer protection.
During the 2018 election, he served as a Strategic Advisor to the campaign of Anthony Cureton, the first Black Sheriff in Bergen County. Charles received his Bachelor of Science from Rutgers University and Juris Doctor from Brooklyn Law School.
Jeff Brown, Executive Director, Cannabis Regulatory Commission
As Executive Director, Brown will be responsible for the management and direction of the staff and offices at the CRC. Brown grew up in Mercer County and most recently served as Assistant Commissioner at the NJ Department of Health, overseeing the Division of Medical Marijuana. Under his leadership, the Division of Marijuana expanded access to patients and tripled the number of dispensaries.
Before working at the DOH, Jeff worked on the passage and implementation of the Affordable Care Act. He has served in numerous leadership roles for the NJ Health Care Quality Institute, the Hospital Alliance of New Jersey, NJ Citizen Action, Trenton Health Team Accountable Care Organization and New Leaders Council, NJ.
Jeff graduated Summa Cum Laude from Rutgers University and, before that, Mercer County Community College.
What's next for the adult-use of NJ recreational marijuana?
The Cannabis Regulatory Commission held its first public meeting on Monday, April 12, where it largely conducted formalities, such as officially taking over the medical marijuana program from the Department of Health, approving a logo for the Commission, and voting for Commissioner Delgado to serve as Vice Chair of the Commission.
Next steps for the CRC will be hiring staff, developing procedures, adopting its rules and regulations to govern the NJ recreational marijuana marketplace for adult-use, and eventually open an application for licenses for the new adult-use industry. The clock is now ticking for the CRC as the law gives it until late August (180 days from the bill becoming law) to complete the regulatory process that will be the backbone of the new industry and declare a start date for adult-use sales as well.
The Commission is scheduled to meet again on April 22, 2021.